Skip to products grid selection
Women's gift ideas
Shop gifts by category
Roxy E-Gift Cards are the perfect instant gift choice and super easy to give! Simply fill out the form with all your details and we'll take care of the rest. You can choose to give any whole euro amount between €25 and €2 000. Remember, these e-gift cards are redeemable online at roxy.com, and also available for use in our retail stores.
Women's gift ideas
Shop gifts by price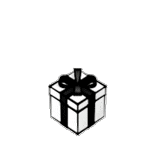 Count down to Christmas with over 300 bonus prizes!
Complete your info below and find instantly if you've won.

Sorry

You cannot play again within the next 30 mins. You can try again once the 30 minutes is over.
Christmas Gift Guide
Great gift ideas just in time for Christmas
Place your order before:
DECEMBER
Wednesday
19
10:00 H
And receive your order before:
We no longer guarantee delivery for Christmas
It's nearly Christmas!
We're here to help so get in touch
Have a question or need advice on a product? Need help with finalising or tracking your order?
Please don't hesitate to call us:
+351 308 807 703 (Local rates apply)
Or send us an
e-mail
Our customer service team is here to help from Monday – Friday.